During this year, we recognise our many extraordinary graduates by honouring the achievements of 50 alumni. We celebrated 10 of these honourees at the Grand Ball held during the April 2022 graduation ceremonies at Rhodes University in Makhanda.  The remaining  40 will be acknowledged later this year, in alumni events hosted by the Rhodes University Communications Division in Cape Town, Johannesburg, and Durban. Below are the first 10 who represent a mix of those early students who shaped the journalism of the 70s and 80s and more recent graduates who in their short careers have already made their mark.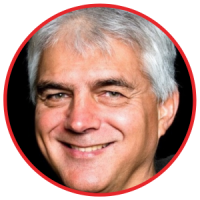 Guy Berger graduated with a BA in Journalism from Rhodes in 1977 and BA Honours in 1978. While still a student he founded and edited a local community newspaper, Izwi laseRhini. In 1980 he was detained, tortured and spent three months in solitary confinement before being brought to trial and sentenced to seven years in jail for possessing banned books and being a member of the ANC. He was released in 1983 and spent two years working as a media consultant and training officer before being forced into exile in London, where he established and ran Afravision, a TV production and distribution company, was a correspondent for the Morning Star and foreign correspondent for the Johannesburg-based New Nation, and completed his PhD. Following his return to SA he became editor of New Era, editor and CEO of the weekly newspaper South and led the formation of the Independent Media and Diversity Trust. In 1994 Guy was appointed Professor and Head of the Department of Journalism and Media Studies. As Head he oversaw a fundamental overhaul and expansion of the department and its transition to a School; initiated the New Media Lab to deal with rapidly-emerging digital technology; set up and obtained funding for the Sol Plaatje Media Leadership Institute; secured funding for the purchase of Grocott's Mail; championed the School's successful bid to host the 2nd World Journalism Education Congress; played a central role in the Highway Africa conference; and, conceptualised and obtained funding of R7 million for the construction of the Africa Media Matrix building. Guy has been awarded numerous fellowships and scholarships. He was the first, and so far, only, academic to be awarded SANEF's Nat Nakasa Award for Media Integrity. In 2011 he left JMS to take up the post of UNESCO's Director for Freedom of Expression and Media Development.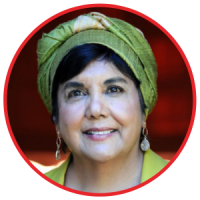 Zubeida Jaffer  was an 18-year-old student at UCT when she first entered a newsroom looking for a holiday job at the Cape Times. Instead of running errands as she expected, she ended up writing news reports. This experience led to her enrolling as a journalism student at Rhodes, where, uniquely, she was allowed to complete the three-year degree in two years. After graduating, Zubeida returned to the Cape Times. She also worked for the Rand Daily Mail and was a volunteer journalist at the community newspaper Grassroots. While reporting on police violence and killings in the Cape Flats she was arrested and detained without trial. In 1981 her passport was withdrawn and would only be returned a decade later. After leaving the Cape Times Zubeida became a media activist, working for community organisations and trade unions. She was a key organiser in the formation of the United Democratic Front. In 1986 she was detained again and tortured but eventually released without charge. After her release she headed up the media department at the University of the Western Cape for two years, served as the Southern Africa correspondent for Africa Information Afrique for five years, and in 1994 was elected to serve on the Independent Media Commission. In 1995 she obtained an MA degree in journalism from Columbia University in the US. On her return to South Africa she worked as political editor for the Daily News and then became the founding editor of Independent Newspaper's parliamentary bureau. She was until recently Writer-in-Residence at the University of the Free State attached to the Department of Communication Sciences. She continues to hold the position of Research Fellow at UFS. Zubeida Is the first woman in Africa to have won the coveted foreign journalist award from the National Association of Black Journalists in the US. In 2020 she received the Allan Kirkland Soga Lifetime Achievement Award, which "recognises a sustained and extraordinary contribution to newspaper journalism on the part of an individual". Zubeida is the author of two bibliographies, on Charlotte Mannya Maxeke and Ayesha Dawood, and a memoir.
In December 2022, Zubeida was honoured with a Doctor of Philosophy (DPhil), honoris cause degree from the University of Stellenbosch.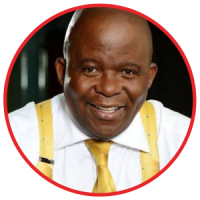 Rich Mkhondo, Veteran marketing communications specialist Rich Mkhondo completed his journalism degree at Rhodes in 1984. He began his career as a journalist at the Rand Daily Mail and later worked for Reuters News Agency, Independent Newspapers, Pretoria News and The Citizen News. Rich then moved into marketing communications and public relations. He has been Managing Director of Ogilvy Public Relations Worldwide/South Africa, Deputy General Manager for marketing services at Discovery, South Africa's largest life and health insurance giant; and Executive Manager for Corporate Communications at South African Airways. In 2010 Rich was appointed Chief Communications Officer of the 2010 FIFA World Cup local organising committee and then served as MTN's Group Spokesperson in the corporate affairs division. In 2014 he founded The Media and Writers Firm, a content development agency and reputation management consultancy, and continues to lead the company.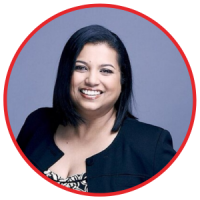 Krivani Pillay graduated with a BJourn in 2001 and an MA in Journalism and Media Studies in 2015. She is known for her high-profile journalism at the SABC (Lotus and SAFM), Primedia (Eyewitness News), and eNCA. Krivani worked as Executive Producer for Current Affairs at SABC News during Hlaudi Motsoeneng's tenure as Group COO, when she and seven of her colleagues (the SABC 8), challenged the autocratic editorial policies imposed on news broadcasts at the station. The SABC 8 paved the way to Parliament's first ever inquiry into the SABC which led to the suspension of Motsoeneng and the dissolution of the SABC board. In November 2018, Krivani was seconded to the role of Elections Editor, co-ordinating content for Radio, Television and Digital platforms. Since 2019 Krivani has been working for the United Nations as Partnerships and Development Finance Officer.
.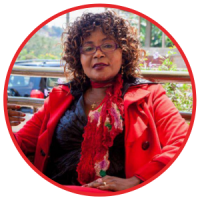 Margaret Jjuuko obtained both her MA and PhD in the School of Journalism and Media Studies. She has taught and consulted on a number of media training and developmental projects in Rwanda, Uganda, South Sudan, Kenya, Tanzania, Burundi and South Africa. She has served as Secretary General of the East African Communication Association (EACA) and remains a board member of the association. Margaret is currently an Associate Professor of Journalism, Media and Communication Studies and Coordinator of the MA programme at the School of Journalism and Communication (SJC), University of Rwanda.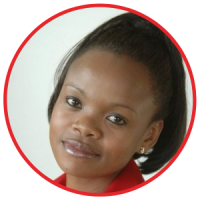 Haru Mutasa graduated with a BJourn in 2005 and shortly afterwards was hired by Al Jazeera, at a time when the news network was still gearing up for the launch of its English-language channel. When it did launch, in November 2016, Haru was one of the main on-air Africa correspondents, reporting from Darfur, Sudan. Over the course of her career Haru has covered many key events in Africa, including the Islamist invasion of Somalia, an attempted coup in Chad, Niger Delta militants, post-election violence in Kenya and Zimbabwe, the FIFA World Cup in SA, Jacob Zuma's corruption trial, Nelson Mandela's death, unrest in the DRC and Burundi, and civil wars in Ivory Coast and South Sudan. She has also interviewed many presidents and opposition leaders. Haru says her extensive work in Africa has given her a unique outlook on reporting the continent, and she has had to "learn how to negotiate with rebels, soldiers, child soldiers and key officials in governments".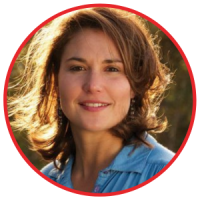 Pippa Ehrlich graduated from Rhodes in 2009 with a BJourn specialising in TV. She started her career as a researcher and production assistant at Flying Fish productions, helping to produce a number of award-winning excerpts for the investigative television programme Carte Blanche. She then worked variously as a freelance journalist; an English teacher in Thailand; a creative planner for an audiovisual production company; and, as a conservation journalist and media co-ordinator for the Save Our Seas Foundation. Since 2017 she has worked for the Sea Change Project, a community of scientists, storytellers, journalists and filmmakers who are dedicated to protecting South Africa's marine environment. Pippa was a co-director, co-writer and co-editor of the 2020 Netflix-produced Sea Change Project documentary film, My Octopus Teacher, for which she received an Academy Award (Oscar) for Best Documentary Feature, a British Academy Film Award (Bafta) for Best Documentary, an American Cinema Editors Award for Best Edited Documentary, and a host of other prestigious awards and nominations.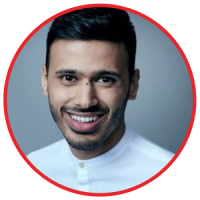 Yusuf Omar obtained a Bacherlor's degree in business in Australia before coming to Rhodes to do a journalism diploma in 2010. After graduating he worked as a multimedia reporter for Independent Newspapers, covering events across Africa; as a foreign correspondent and mobile journalism trainer for eNCA; as Mobile Editor for the Hindustan Times in Delhi; and, as Senior Social Reporter for CNN in London. Yusuf is perhaps unique in that all his journalistic work, including covering the war in Syria, has been produced using just his smartphone. He has won numerous awards, including the Vodacom sponsored Editor's Choice Journalist of the Year in 2015 and the Thomson Foundation's Mobile Journalist of the Year in 2016. In 2017 Yusuf co-founded Hashtag Our Stories, an organisation aimed at promoting hyperlocal mobile journalism within communities and helping news organisations to diversify their coverage.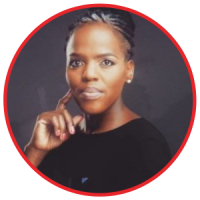 Zikhona Tshona grew up in Ntoleni Village in Fort Beaufort. In 2011 she graduated with a BJourn and was immediately hired as a reporter for eNCA, where she remained for 11 years. In 2013, she was head-hunted to be part of the team that launched SA's first black-owned talk radio station, Power FM, and was producer of the drive time show. Among the many notable stories Zikhona has covered are the passing of Winnie Madikizela-Mandela, the Life Esidimeni tragedy and subsequent arbitration hearings, and the impact of the VBS Mutual Bank saga on local communities. Having grown up in a place whose challenges and triumphs are not in the news, Zikhona is passionate about telling stories that would not ordinarily make headlines. Through her work she strives to amplify the voice of ignored communities and vulnerable people in our country. Zikhona is a four-time winner of the Vodacom Journalist of the Year awards. She now works as a senior reporter for Newzroom Afrika.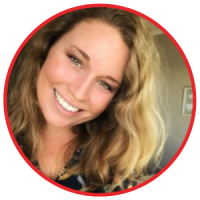 Kathryn Cleary graduated in 2019 with a BJourn, majoring in Journalism and Media Studies, Politics and History. She worked as a journalist and news editor for Grocott's Mail before becoming a freelance journalist and regular contributor to Spotlight, a mainly online publication monitoring SA's response to TB and HIV and the state of the country's health systems. In 2019 Kathryn was the winner of the Vodacom Journalist of the Year Regional Award for Data Journalism, and in 2020 was the overall winner of the Isu Elihle Awards for child-centered journalism, for the six-part series "When Kids Go Hungry" which focused on how the COVID-19 lockdown impacted the nutritional status of children in South Africa. The series was published by Spotlight, Daily Maverick and City Press. Kathryn has continued working as a freelance journalist and, since early 2021, has been engagement co-ordinator for the Internews Health Journalism Network (HJN).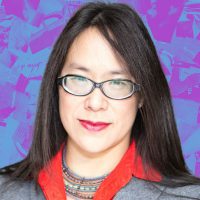 Tanya Accone received her Journalism degree from Rhodes University in the early 1990s, moving seamlessly thereafter into the dawning age of new media and the digital revolution. An early career stint at The Washington Post saw her take web content from conceptualisation through to publication for the International, National, Business and Classified sections of the WashingtonPost.com, in addition to producing its 24-hour breaking news site, News Digest. A similar role at the Sunday Times, back in South Africa, followed before Tanya joined M-Web Africa as one of a group of executives leading the Naspers subsidiary, traveling throughout Africa to develop franchises in local markets. In 2001, Tanya joined UNICEF as Deputy Chief: Internet, Broadcast & Image Section. She has been with the organisation ever since, co-founding the UNICEF Global Innovation Centre in 2014 and working as a senior advisor on innovation focusing on assisting the public and private sector to achieve preferred outcomes through innovation, people, systems and technology. Currently senior advisor on innovation (strategy, stakeholders & thought leadership), Tanya is working towards innovative solutions in over 200 countries worldwide with the vision of realising UNICEF's child-related Sustainable Development Goals.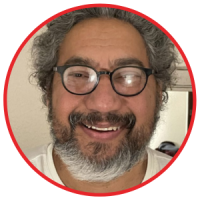 Ray Hartle gained his first Journalism degree through Rhodes University during the turbulent years of the State of Emergency in the 1980s. He has since spent close to four decades working in journalism and corporate communications in both the private and public sectors, including such diverse roles as media relations manager for the University of Cape Town; Executive Manager: Communication at the Coega Development Corporation; and communications consultant in the Office of the Premier of the Eastern Cape. He has had a long association with the Dispatch group of companies, stretching from 1984 to his retirement in 2021. He spent over a decade from 2011 to 2021 at the Daily Dispatch as a full-time writer for the paper. In addition, Ray has a blog in which he has written extensively about his journey through heart failure and then receiving and living with a transplanted heart. Ray has stated that he intends to continue writing, and is pursuing a PhD at Rhodes University examining patient-centred healthcare in South Africa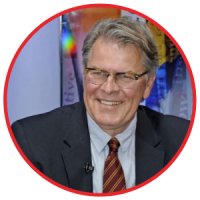 Veteran South African newspaper editor and commentator, Peter Bruce, attended Rhodes University in the mid-1970s and is recognised as one of South Africa's most experienced journalists. Over the course of his illustrious career, his roles have included editor of the Financial Mail, Business Report and UK news editor of the Financial Times. He has been both the Madrid and Bonn correspondents for the Financial Times. Peter was editor-at-large at Arena Holdings (formerly Tiso Blackstar) and editor-in-chief of Business Day, Financial Mail and ABC. In addition, he held the post of editor of Business Day from 2001 until August 2012. Today he is a senior commentator at Arena Holdings, writing popular weekly columns for the Sunday Times, Business Day and the Financial Mail. In his weekly podcast for TimesLive, he interviews the country's social and political leaders and experts in an effort to make the complex events happening in South Africa easier to understand. In a recent Business Live column, Peter stated that:" The object of writing a column is not to impose my beliefs or values on others, it is to spark conversation and debate and to state some personal principles against which I'll allow myself to be judged."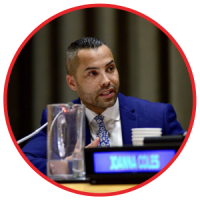 An Eastern Cape original, born and raised in East London, Sherwin Bryce-Pease has excelled in both radio and television journalism. Sherwin started his broadcast work with RMR during his student years, and began his working career as an intern in the Marketing and Communications Division at Rhodes University, thereafter completing an internship in marketing as Rhodes University's International Communications Liaison Officer in America. On his return to South Africa, he took up a radio position at SAfm as drivetime news anchor and bulletin writer. He then became   insert producer and co-anchor of the SABC's Weekend Live, with stand-in appearances on SABC 2's Morning Live.
In 2008 Sherwin returned to the United States as the SABC's US bureau chief and correspondent, based at the New York offices of the United Nations. Some of his notable interviews include US President Barack Obama, former South African Presidents Jacob Zuma, Thabo Mbeki and Kgalema Motlanthe, UN Secretary General Ban Ki Moon, former Chilean President and executive director of UN Women Michelle Bachelet, and Nobel laureates Nadine Gordimer and Shirin Ebadi.
Sherwin remains a passionate Old Rhodian and trustee of the USA Rhodes University Trust. In 2016, he received an Emerging Old Rhodian Award. He has been recognised in the broadcasting category of the UN Correspondent Association Awards, and received the Ricardo Ortega Memorial Prize for television and radio.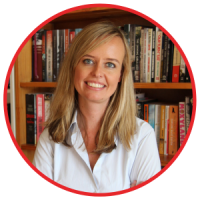 A Google search reveals an inordinate number of Rebecca Davises across the world, but only one who has been described as 'one of the funniest writers in South Africa today'. This Rhodes alumna finished her studies at Oxford University, honing her skill with words through a role in lexicography at the Oxford English Dictionary. Following this apprenticeship, she returned to South Africa and took up a position at the newly-formed Daily Maverick. A piece in the DM, announcing her return to the paper in 2017, describes Rebecca finding her place in the news media scene in South Africa with 'her refined writing, incredible versatility and combativeness, as well as her outspoken nature'. During her time away from the Maverick, Rebecca published 'Best White and other anxious delusions', tapping into a particularly 21st century zeitgeist around greetings, internet dating and social media, the future of reading and, of course, the perils of attempting to live as a 'Best White'. Rebecca is also the author of 'Self-Helpless: A Cynic's Search for Sanity' and is a radio journalist with a regular Friday slot on Cape Talk Radio, where she is in conversation with John Maytham about subjects that created a stir in the news and in social media during the previous week.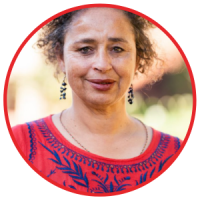 The multi-talented Philippa Yaa de Villiers obtained her BA degree, with Journalism as a major, from Rhodes University, going on thereafter to obtain an Honours in Dramatic Art and Scriptwriting from Wits University and to study mime and theatre at the Lecoq International School of Theatre in Paris. In 1998, she returned to South Africa, working as an actor with Theatre for Africa before Bell's Palsy propelled her towards a career more focused on writing, although she continued to work in street theatre and performed with Theatresports at the Market Theatre Laboratory. A distinguished career in scriptwriting saw her writing for the SABC, with scripts for Backstage, Tsha Tsha, Thetha Msawawa, Takalani Sesame and Soul City among others. Her theatre scripts include the two-hander Where the Children Live, and the one-woman show Original Skin, which she has performed in South Africa (including at the National Arts Festival in Makhanda) and abroad. Phillipa has published three poetry collections, Taller Than Buildings, The Everyday Wife and ice cream headache in my bone; reviewers have described her poetry as 'silence-smashing', 'unafraid to be erotic' and 'sometimes tragic, always irreverent.' Philippa has been praised for her performances and readings of her work, which emphasises 'an elusive 'between-ness' that evades easy categorisation'. Her poetry and prose are widely published in journals and anthologies and she currently teaches in the Creative Writing department at Wits University. her awards include the National Arts Festival/de Buren Writing Beyond the Fringe Prize (in 2009)and a South African Literary Award in 2011.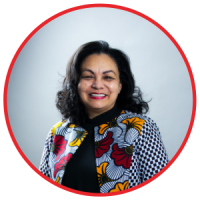 Paula Fray obtained a Bachelor's Degree in Journalism from Rhodes University in 1986, graduating into the politically-fraught environment of the period. Early in her career, Paula worked for the Cape Argus, where she received the Olleman's Trophy for top cadet journalist in 1987. In 1999, Paula became the first Black female editor of the Saturday Star newspaper, a considerable achievement. She served in this role for four years, resigning in 2003. After a stint as operations director for Blackrock Communications, Paula founded Fray and Associates in order to improve journalistic standards. The company recognised that journalism is a dynamic profession which requires its practitioners to keep up to date with the latest trends and changes in the industry. The company is today known as frayintermedia and, after significant demand for training and mentoring, branched to form a sister company, fraycollege, which offers e-learning and in-person courses. Paula serves on the Press Council of South Africa as a public representative. In 2019 she was one of the founding members of Accountability Lab South Africa and currently serves as a board member. Her recent awards include the SANEF Stephen Wrottesley Award 2017, the PDMSA 2015 Print & Digital Media SA Fellows award, and the EY Entrepreneurial Winning Women Class of 2015 award.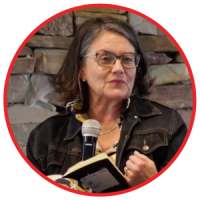 Graduating from Rhodes University with a B.Journ in the early 1980s, Alison received her PhD in 2009 from Wits University. Her thesis reflected her working career in telecommunications, having been appointed by Parliament to the founding Council of the South African Telecommunications Regulatory Authority (SATRA) in 1997, after establishing the policy department in the first broadcasting regulator, the Independent Broadcasting Authority, in 1994. She has served on the boards of the public broadcaster, the South African Broadcasting Corporation; AVUSA, one of the largest listed media and lifestyle companies on the JSE; Womensnet; and the Media Monitoring Africa (MMA) project. She is currently executive director of Research ICT Africa (RIA), an African digital policy and regulatory think-tank that works across 20 African countries. Alison is currently also an adjunct professor at the University of Cape Town's Nelson Mandela School of Public Governance, where she convenes a doctoral programme in the Digital Economy and Society in Africa, covering professional development and executive training for policymakers, regulators and parliamentarians in the areas of policy, regulation and data governance. In addition, Alison founded the Southern African Journal of Information and Communication and has published in the areas of telecommunications and broadcasting policy and regulation, gender and politics.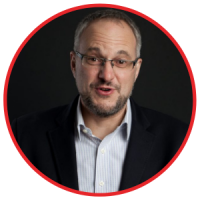 Stephen Grootes started his B Journ degree at Rhodes University in 1994, auspicious year of the first free and fair elections in South Africa's history. He has continued his career in a similar vein, working for long hours as a political reporter and becoming well known for his analysis of local political players and events. As the political landscape in democratic South Africa became increasingly complex and beset by corruption, Stephen has followed the important figures and stories with tenacity, being described as 'the 'thorn in the side' of many politicians, managing to retrieve answers to all of the big questions.' Starting his radio career at Rhodes Music Radio as a student, Stephen became well-known as the host of Midday Report on Radio 702 and 567 Cape Talk in 2012, later starting a new career with SAfm Radio as host of SAfm Sunrise, and as a presenter on 24-hour TV news channel Newzroom405. Stephen contributes regularly to the Daily Maverick, and is very active on Twitter. He has spun his political acumen into a book called SA Politics: Unspun, which is described as a roadmap to South Africa's complex political landscape. Other roles in his long and illustrious career include senior political journalist for EWN, working in radio news in London, and editor of Sunrise Radio.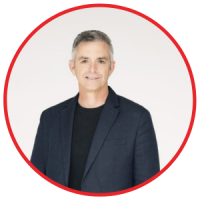 A JMS and Rhodes Music Radio alum, Nick Grubb completed his BJourn in the mid-90s and started his career here in the Eastern Cape, with the Eastern Cape News Agency, from which he moved to Radio Algoa as News Editor. In 2002 he moved to flagship SABC station 5FM as programme manager and thereafter filled the roles of programme strategist and New Media Manager: PCS with the SABC. Further experience was gained in brand development for Classic FM and, towards the end of 2009, with the expertise accumulated in more than a decade of work in radio and new media, Nick started Sussed Creative Solutions to help clients such as Nedbank, Rand Merchant Bank and Kagiso Media to identify, develop and re-purpose their content and apply this to relevant platforms and media in an effective and profitable way. In 2011, Nick moved full-time to Kagiso Media as Chief Executive: Radio, overseeing the group's radio operations (including two of South Africa's largest independent stations, Jacaranda FM and East Coast Radio). He also participates in strategic and operational development of the Kagiso Group as part of the KM Exco. Nick is a staunch believer in the future of the audio industry, with radio at the core, stating that digital innovations, collective industry initiatives and continued commitment to excellent programming will keep the industry relevant and successful. Nick gives back to the broadcasting industry as a volunteer with the Digital Audio Committee IAB and as deputy chair of the National Association of Broadcasters (South Africa) Excor.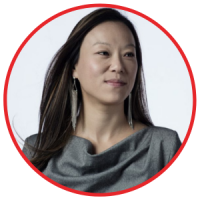 After completing a BJourn degree at Rhodes University in 2006, and a Masters in Media Studies and Practice at the University of Cape Town thereafter, Jin Jeon, a self-declared 'third culture kid', has gone on to make great use of a multicultural, multi-country upbringing. Jin has had a keen interest in telling stories about people from all walks of life since an early age. She worked as a director and production manager for the SABC and eTV for five years before going on to produce a weekly travel programme featuring stories in and around Asia. In addition, Jin has produced human-interest documentaries for Korea's major public broadcasters KBS (Korean Broadcasting System), EBS (Educational Broadcasting System), and TVChosun. She launched the International Media Department at Prosum Inc. to continue creating opportunities for international co-productions. In 2013, Jin joined a documentary film project later known as 'Becoming Who I Was', which followed the journey of a young boy declared to be reincarnated Tibetan high monk. This feature film collected 27 international awards including the Grand Prix at the Berlin International Film Festival (Generations Kplus). Political fears, raising funds and challenging filming conditions in the Himalayas meant filming took eight years to complete.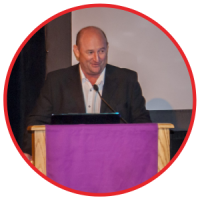 Graeme Joffe has been involved in sports journalism since his varsity days. As a student, while doing his Journalism degree at Rhodes University, Graeme worked on Rhodes Music Radio. After completing his degree, he moved to Atlanta in the United States, working as a World Sport Presenter for CNN from 1992 to 1999. On his return to South Africa, Graeme presented Supersport for MNet. He spent eight years with 94.7 Highveld Stereo as a popular sports presenter. He was well-known for his presence on the breakfast show The Rude Awakening, where his 'stupid sports jokes' were a highlight for many listeners. However, Graeme had always taken sports seriously. In 2013 he published his first exposé, in his Finweek column, of the corruption in South African sports circles, focusing particularly on the management and disbursement of funds from the National Lottery. Shortly thereafter, his column was axed. This was the first in an increasingly serious progression of threats against him as he delved further into the corruption at the highest levels of South African sport. In 2015 Graeme fled to the US carrying only a suitcase and a laptop. He has authored a book entitled Sport: Greed and Betrayal focusing on corruption within sporting federations in South Africa, as well as racism, quotas and the lack of real transformation at grassroots level. The book is available to all readers via open access.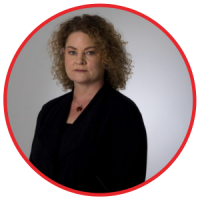 Leonie Joubert achieved her BJourn from Rhodes University in 1999, and followed it with a Masters in Science Journalism from Stellenbosch University. She is a science writer and author specialising in climate and environmental collapse, energy policy, and why cities leave us hungry, heavy, and sick (the hunger-obesity poverty paradox). More recently, her work delves into the realm of public mental health. Leonie has spent the past two decades exploring these topics through books, journalism, communication support to academics and civil society organisations, non-fiction creative writing, and podcasting. She specialises in feature writing, opinion and analysis and has been widely published in local and international media, including in the Mail & Guardian, Sunday Tribune, Africa Geographic, Getaway and Farmers Weekly, among many others. Leonie is author of more than ten books, including 'Scorched, South Africa's Changing Climate', 'Boiling Point: People in a Changing Climate', 'Invaded: The Biological Invasion of South Africa' and 'The Hungry Season: Feeding Southern Africa's Cities'. Leonie was awarded two honorary Sunday Times Alan Paton Non-Fiction Awards, one for Scorched in 2007 and the other for Invaded in 2010.  Leonie was the 2007 Ruth First Fellow (University of the Witwatersrand), the 2009 SAB Environmental Journalist of the Year in the print media category, and was shortlisted for the 2016 City Press Tafelberg Non-fiction Award.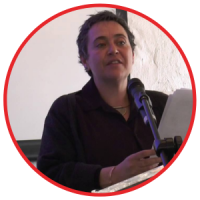 Angie Kapelianis attended Rhodes University in the 1980s. After a stint with the NBC in Namibia, Angie returned to South Africa, and joined the SABC, where she has remained ever since, initially as a radio journalist in the unsettled period before the 1994 elections, covering pre-election violence on Gauteng's East Rand, ANC President Nelson Mandela's election campaign, local government, political news and features. In 1995 Angie was promoted to senior radio journalist, and during her five years in this position she reported on the Truth and Reconciliation Commission. In 1998 Angie realised that only 52 of the radio stories on the TRC had been catalogued in the SABC Sound Archives, and thus began a year-long project to transcribe what was, in the final count, 900 cassette recordings of the proceedings. Using this rich archive, Angie and colleague Darren Taylor scripted the six-hour audio documentary South Africa's human spirit: an oral memoir of the Truth and Reconciliation Commission. In 2000, Angie explained: 'I just felt that we as the radio journalists who had covered the Truth Commission … if we wanted to add value to what we had already done, it had to be based on sound. It had to be based on the people's stories in their own voices and their own words…And so I suggested: "What about a CD?" And one CD became a CD collection.' In the years since this seminal project, Angie has moved through the echelons of the SABC, and is currently the national radio current affairs editor.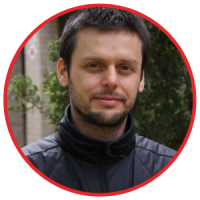 Daneel Knoetze graduated in 2011 from Rhodes University with a Bachelor of Arts (Honours) in Journalism and Media Studies. After cutting his teeth at the Cape Argus, he moved to Ground Up and then became Communications Officer for Ndifuna Ukwazi. In all three roles Daneel championed poor communities, focusing on poverty, inequality, crime, civil rights abuses and community mobilisation. A stint as a fellow on the US State Department's Hubert H Humphrey Fellowship Programme followed in 2017/18. During this time, he completed a professional affiliation at Reveal from the Centre of Investigative Reporting in San Francisco. On his return to South Africa, Daneel became the founder and editor of investigative reporting unit Viewfinder, an accountability journalism project carrying out long term investigations into abuses of power which impact on the public interest – specifically as it relates to the need for equality and redress – in post-apartheid South African society. Viewfinder's website states: 'Through narrative journalism, documentary filmmaking and inter-newsroom collaborations we make complex findings accessible to audiences across the spectrum of South African news media consumers. ' Viewfinder has been a Taco Kuiper Award runner-up and a finalist for several other investigative journalism awards in South Africa and internationally.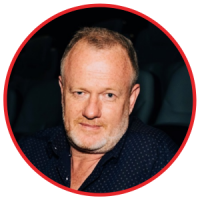 Tony Lankester graduated from Rhodes University with a BJourn in 1994. During his student years, Tony devoted his time to Rhodes Music Radio. He was part of the RMR team which was granted a temporary broadcast license, in conjunction with Radio 5, for the National Arts Festival in 1991. For this short but groundbreaking period, RMR broadcast under the name of Festival FM, breaking the 50-year-long SABC monopoly on legal broadcasting. Tony served as station manager at RMR, and after graduation became a well-known household name on SAfm where he spent close to eight years as Talk and Magazine Programme Manager / Marketing Manager. Moving into the corporate world, Tony th en filled the roles of External Communications Manager and Sponsorship Manager at Old Mutual, while simultaneously presenting a freelance podcast for the Mail & Guardian during the period 2005-2008. In December 2007, Tony was appointed as CEO of the National Arts Festival, and spent almost twelve years in this role, expanding the Festival's footprint and taking on additional roles such as the project manager of the South African Pavillion at the 2013 Venice Biennale, co-curator of the Creativate Digital Arts Festival and chief executive officer of the Sharjah Fringe Festival.  In 2019, Tony left South Africa to take up a new role, as general manager of Riverside Studios, in London, United Kingdom.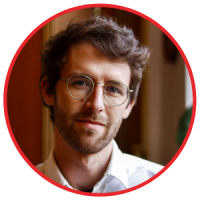 David (Dave) Mann is an award-winning writer, editor and arts journalist from Johannesburg, South Africa. He currently works as the process writer for William Kentridge's The Centre for the Less Good Idea, and is the editor of Creative Feel magazine. He is also the co-founder and publisher of the award-winning, DIY literary and visual arts journal, Ja. magazine (2015–2021), and has previously worked as the managing editor of the arts publication Between 10 and 5 and as assistant editor for Cue, the former print publication covering the National Arts Festival. Dave is interested in the role art can play in helping one make sense of the world, and one's place in it. Specifically, it is in the act of writing alongside, rather than in response to, the artistic process that he finds a home for his practice. His journalism, reviews and essays on art have appeared in publications including Mail & Guardian, ArtFormes, Business Day, Sunday Times, Daily Maverick, ArtTimes, The Con Mag, ArtThrob and more, and his fiction and creative non-fiction have appeared in AFREADA, The Kalahari Review, ITCH Creative Journal, Sunday Times Books, Imbiza Journal, The Thinker and New Contrast. His short-form, text-based works have been featured in the 2021 Infecting the City public arts festival and The Poetry Minute project (2021). He has worked as both an editor and writer for Book Dash, editing The Best Nest and Bora the Brave, and authoring What's at the Park?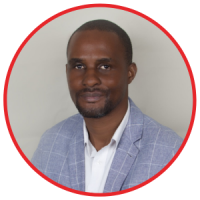 Admire Mare holds a PhD in Journalism and Media Studies from Rhodes University. His thesis explores how politically engaged youth use Facebook as a platform for political action in a hybrid and democratic regime, and his study population was drawn from youth organisations in South Africa and Zimbabwe. This work with young people has stood him in good stead, and he now holds the role of associate professor in the Department of Communication and Media (CAM) at the University of Johannesburg. Admire has published two co-edited and co-authored books: Participatory Journalism in Africa: Digital News Engagement in the Global South (with Hayes Mabweazara) and Media, Conflict and Peacebuilding in Africa (with Jacinta Maweu). His research focuses on media innovation and entrepreneurship, platformisation of news and journalism, relationship between publishers and platforms, integration of artificial intelligence in African newsrooms and journalism ethics. On the media studies front, Admire focuses on social media studies, mis/disinformation studies, surveillance studies, digital campaigns, media and democracy, media and conflict studies, youth studies, social movements in the digital age, and political communication in the Global South. He is the founder of Dinari Mentorship Programme, the main thrust of which is to empower young people to reach and exceed their full potential. Admire is an accomplished research fundraiser, having received funding for various initiatives and research projects from Osisa, Codesria and the Social Science Research Council among others.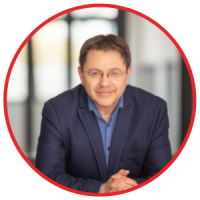 After graduating from Rhodes University in the 1980s, Michael Markovitz worked as a freelance journalist and researcher before becoming a member of the Technical Committee responsible for drafting the 1993 Independent Media Commission Bill and Independent Broadcasting Authority Bill. Both were part of the package of laws negotiated and agreed to at the Multi-Party Negotiating Council to ensure a fair and smooth transition to democracy in South Africa. Michael continued to have a varied and exciting career in the media sphere as a member of the Broadcast Commission working with the Film and Allied Workers Organisation (FAWO) to establish an independent regulator for the broadcasting sector. Michael acted as advisor to the chairperson of both the Independent Broadcasting Authority (IBA) and the Independent Communications Authority of South Africa (ICASA). He served as executive chairman of Primedia Digital for almost a decade. Michael has over two decades of experience as an executive and consultant in the media, technology and entertainment sectors. In August 2021 he was appointed to head up the Gordon Institute of Business Science (GIBS) Media Leadership Think Tank, an independent research and advocacy platform dealing with the pressing issues facing the media and audiovisual industries and how these impact on democracy.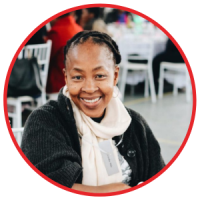 Lizeka Mda graduated from Rhodes University in 1984 with a BA (Honours) in Journalism and Sociology. For nearly four decades she has excelled in the fields of communication and media, filling the roles of reporter on social, political and economic issues, to title editor, to publisher of several magazines. Lizeka has written for local and international publications on diverse topics, from media to migration. She has produced radio programmes on politics and society for the SABC, the BBC and the Canadian Broadcasting Corporation. Lizeka has authored both fiction and non-fiction books and regularly presents papers at international conferences, with a special focus on African media. Her career has included roles as senior writer for the Mail & Guardian, deputy editor at City Press, executive editor at The Star and editor-in-chief of Sawubona magazine. She is a Nieman Fellow of Harvard University, specialising in globalisation, and a Ron Brown Fellow of the National Minority Business Council, New York, with a focus on book publishing. Lizeka has served on the executive board of the South African National Editors Forum, and the Appeals Panel of the Press Council. She is currently a lecturer in journalism practice with Wits Journalism School.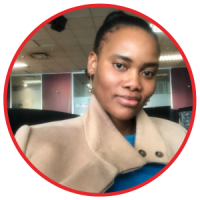 Lindile Mpanza completed a BJourn atRhodes University in 2007, and moved directly to the Carte Blanche team at MNet. As a researcher there Lindile sourced story ideas to pitch at weekly editorial meetings, compiled material for investigations, sourced archive footage and organised shoots and interviews. This grounding stood her in good stead for her next role as producer for 3rd Degree at eNCA, where she produced 30-minute investigative and human-interest documentaries. A move to SABC followed, initially as an output producer but thereafter Lindile took on the role of specialist producer for the SABC's Special Assignment, where she continues to produce work of high journalistic quality. In 2011, while working for 3rd Degree, Lindile won best TV Feature at the CNN African Journalist of the Year Awards for her piece entitled "Silence of the Innocents' telling the story of young girls who are abducted, raped and forced into marriage in the Lusikisiki area of the Eastern Cape. Lindile was also a finalist in the Michael Elliott award for excellence in African storytelling, won Best Current Affairs Actuality Programme at the 2017 South African Film and TV Awards and has been profiled in the book "Cool and Black".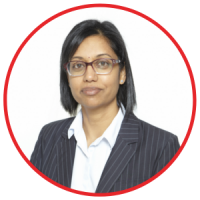 Dr Kameshnee (Kammy) Naidoo completed her BJourn and MA (with distinction) at Rhodes University in the 1990s, later gaining her PhD at Wits. While at Rhodes, Kammy worked on student newspapers Activate and Rhodeo. Her PhD research at Wits focused on the impact of policy and regulation on market structure in telecommunications in emerging markets, and she has worked extensively in developing business models for new markets in developing countries. A large portion of Kammy's professional career has been spent in the Strategic Investments Division of the MTN Group, the largest mobile operator on the African continent, and she has been involved in key strategic roles at MTN, Deloitte and PricewaterhouseCoopers. A successful transition to the public sector has seen Kammy, with her experience rooted in developing countries, leading the world's largest global financial inclusion initiative. As the MAP (Making Access to financial services Possible) Global Programme Advisor for the UN Capital Development Fund (UNCDF), she coordinates policy implementation and research activities, impacting the lives of 549 million people and spearheading inclusive growth with her deep market knowledge and strong networks in governments, multinationals and in-country partners. Kammy also works with academia through the LSE, Boston, and Columbia Universities, leading new thinking on inclusive growth.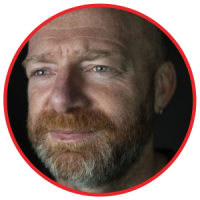 James Oatway graduated with a BJourn from Rhodes University in 1999, going on to become one of South Africa and Africa's best-known photographers. His work revolves predominantly around themes of social inequality and people affected by conflict. On 18 April 2015, during a wave of xenophobic violence, he photographed the murder of a Mozambican migrant by South African men. The photographs of attacks leading to the death of Emmanuel Sithole appeared on the front page of the Sunday Times, where James was chief photographer and picture editor. The images sparked outrage and made international headlines, leading to the army being deployed and mass demonstrations across the African continent. Theseare not the only searing images associated with him. His work has been published in The Guardian, The New York Times, Time, Science magazine and Harper's Magazine among others. He has photographed the conflict in the DRC and the CAR, the aftermath of the 2010 Haiti earthquake, and the war in Afghanistan. James has been the recipient of international awards including multiple Pictures of the Year International (POYI) awards. In 2015 he was named the South African Journalist of the Year and in 2016 the winner of the Mohamed Amin photojournalism award at the CNN Multichoice African Journalist of the Year awards. In 2018 his Red Ants project won the prestigious Visa d'or Feature Award at the Visa Pour l'image Photojournalism Festival in Perpignan, France.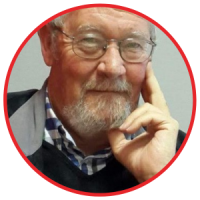 Kerry Swift was among the first group of Rhodes journalism graduates in 1972. He joined the Sunday Times and was the last journalist to travel through the Mozambique war zones before the coup in Portugal, which led to his book Mozambique and the Future. He joined Drum magazine and, as a Rotary Journalism Fellow, obtained his MA from the University of York. For 10 years he jointly ran Freelance Editors in Johannesburg, a corporate publishing house, which won numerous awards. In 1990 he returned to Rhodes as a senior lecturer in the Journalism Department where he launched and edited the Rhodes Journalism Review. Kerry left Rhodes to join Churchill-Murray Publishing, first in Cape Town and then in London, as publishing director producing a range of corporate publications including Leadership magazine. Later he ran the Times Media Journalism School and, writing for Fleetwatch magazine, won the Siemens and overall Transnet Journalism Awards. For a decade Kerry was commissioning judge for the Siemens All-Africa Technology Journalism Awards, and chairman of the Orchestra Company in Johannesburg. With two colleagues he launched Fox Publishing in Johannesburg and Cape Town before selling his shares and joining Core Holdings as publishing director of PC Magazine and Interactive Week. Kerry spent the final 10 years of his career as an executive director, first at Rhodes overseeing its Centenary Campaign and then at the University of Johannesburg. On retirement he consulted to various universities before writing his private memoir, Another Country.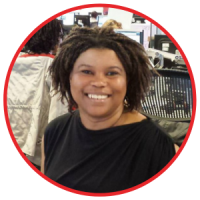 Audrey Brown grew up in Soweto, in the tumultuous 1980s. Her family was in the thick of South Africa's armed struggle against apartheid, hiding banned books and organising resistance meetings. One of Audrey's earliest memories of the struggle was the Soweto Uprising of 16 June 1976. She particularly recalled the sting of tear gas on her face and in her eyes. From that moment, Audrey became active in the fight against apartheid. As a child she was inspired by journalists such as Maud Motanyane and Don Mattera, and this led to her obtaining a bachelor's degree in journalism, African history and politics from Rhodes University and, later, a master's degree in journalism from the University of Wales. In addition, she studied film criticism and documentary film-making at the Varan Institute of Cinema Direct in Paris. After starting her career writing for newspapers such as Vrye Weekblad and Weekly Mail in the 80s and early 90s, Audrey has been a broadcast journalist with the BBC World Service since 2005, and she is senior presenter for BBC's Focus on Africa. Audrey is also a speaker at the TedxEuston, an event organised by a team of African professionals which is devoted to using the power of ideas to change the world.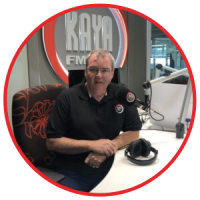 David O'Sullivan started his forty-year career as a radio and TV journalist at Capital Radio in 1982. He rose to the position of news editor, covering the fall of apartheid and the release of Nelson Mandela. He worked as a foreign correspondent for a number of international radio networks including Independent Radio News in London, Voice of America and National Public Radio in the USA. In the early 1990s David embarked on a career in media law for Webber Wentzel, dealing with such clients as The Star, Pretoria News, Sowetan, BBC and Carte Blanche. In 1995, he joined 702 Talk Radio, where he remained for 20 years, covering every significant news and sports event in South Africa during this time. He hosted the prime-time Afternoon Drive show for 11 years. David also presented live sport on SABC from 2000 to 2011, anchoring the coverage of the Comrades Marathon, the Durban July, the J&B Met and both Olympic and Paralympic Games. He also hosted the live rugby sports show 'RuggaZone'. After leaving 702, David worked on Carte Blanche's coverage of the Oscar Pistorius trial. He then joined Kaya FM in 2017 to anchor the breakfast show, for which he won the Liberty Radio Award for Best Breakfast Presenter. David has won numerous media awards, including two international awards for his coverage of the 1992 Bisho massacre, three SAB Sports Journalist awards, four MTN Radio Awards for his Afternoon Drive show on 702, and two Liberty Radio Awards.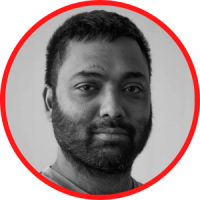 Daylin Paul graduated from Rhodes University in 2006, with a Bachelor of Journalism degree majoring in English Literature and Photojournalism. Directly thereafter he moved to Independent Newspapers as a staff photographer, covering hard news, feature photography and sport. In 2009 Daylin left the organisation to become an independent photographer, writer and educator. His clients include Médicins Sans Frontières South Africa, Amnesty International and Agence France Press, and his work has appeared in The New York Times, The Guardian, Foreign Policy, Financial Times and Huffington Post. Daylin is also a trainer in the Photojournalism & Documentary Photography programme at the Market Photo Workshop. He is perhaps best known for his ongoing photo-documentary series Broken Land, for which he won the 2017 Ernest Cole Award for Photography. The Broken Land series grew out of a freelance assignment for the Sunday Times that brought him to the resource-rich province of Mpumalanga, east of Johannesburg. Daylin, who grew up in Durban and studied in the Eastern Cape, was not previously familiar with the region, its industrial landscape and related pollution and humanitarian issues. Broken Land focuses on the battle between climate change, mining and human rights in the province. Daylin is currently contracted as Commissioning Photography Editor at UNICEF.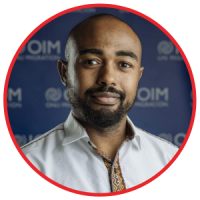 Marshall Patsanza completed his BJourn at Rhodes University in 2009. During this time he worked for the student newspaper Oppidan Press, becoming chief graphic and layout designer. Marshall focused on multimedia and online journalism during his studies, which has stood him in excellent stead in his career since then. Marshall has been working for the IOM-UN (International Organization for Migration) since 2015, having served an internship with the UN in 2014. He has filled a variety of roles in digital communications, from digital outreach and content producer to his current role as head of social media. IOM is the leading intergovernmental organisation in the field of migration and is committed to the principle that humane and orderly migration benefits migrants and society. Marshall has been an integral part of developing the Global Migration Media Academy (GMMA), a unique platform designed to standardise media training, as well as strengthen ethical and accurate reporting, on migration. He was a coordinator for the It Takes A Community Campaign, which aims to promote a balanced and evidence-based public narrative on migration. Marshall has been involved in many other digital communication efforts for the UN, including coordinating the visibility of IOM's humanitarian assistance in Syria and creating online and digital content for IOM's counter trafficking awareness campaign IOM X, which leverages the power of social media to engage young people from south east Asia and make them aware of the dangers of human trafficking and exploitation in the region.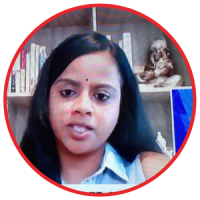 Minoshni Pillay completed a BJourn degree and a Postgraduate Diploma in Media Management at Rhodes University in the early 2000s. During this time Minoshni filled the roles of DJ, talk show host and newsreader on campus radio station Rhodes Music Radio. After completing her studies Minoshni spent a year working with Highway Africa News Agency, which included overall management of the annual Highway Africa conference and the responsibility for liaising with journalists from across Africa. In 2009 Minoshni joined the SABC as a radio news journalist, where her role included field reporting, story generation, scripting for news bulletins, and live and telephonic interviews for current affairs shows.   During her tenure at the SABC she has been the acting news editor for KwaZulu-Natal and is currently a full-time editor for SABC News. Minoshni was a radio feature winner of the Vodacom Journalist of the Year awards in 2013, for her feature Shakaskraal graves. She has won awards for her environmental reporting, including a SAB Environmental Journalist Award for Broadcast in 2016 and an Ezemvelo Excellency Award, issued by Ezemelo KZN Wildlife, in January 2015.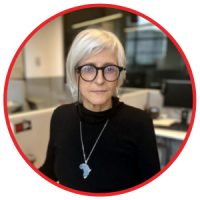 Angela Quintal spent five years at Rhodes University in the late 1980s, obtaining a BJourn and an LLB. As a student she set up the Rhodes University branch of Lawyers for Human Rights and was a student volunteer for their street law project. In addition, she was involved with the faculty of law magazine, Lawyers for Human Rights In Camera. In a role which merges her dual interests in journalism and human rights law, Angela has served as the Africa programme coordinator for the Committee to Protect Journalists (CPJ) since 2016. In this role she leads the CPJ's fight to promote press freedom worldwide, defending the right of journalists to report the news safely and without fear of reprisal. Angela worked for over two decades as a journalist in South Africa before moving to New York with the CPJ. She has been the editor of the Mail & Guardian, The Witness and The Mercury and was presidential correspondent during Nelson Mandela's term as South Africa's first democratically elected president from 1994 to 1999. In a recent interview with the Daily Maverick, Angela noted that 'I have never been about believing what I'm told without checking it out for myself – and reading and listening.'  The same article notes that the room to question, to read what you like and even the right to disagree aren't things that she takes for granted, well aware that these freedoms have resulted in journalists being imprisoned, 'disappeared' and murdered.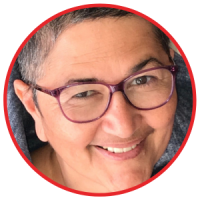 Heather Robertson completed an MA in journalism and media studies at Rhodes University two decades into a successful career as a journalist. This took her from Elle magazine, to the Sunday World, to a decade-long stint at the Sunday Times, where she deputised for the editor, Mondli Makhanya, from 2007 to 2010. From 2010 to 2015, Heather was editor of The Herald in Gqeberha, a role in which she pioneered a new form of journalism for the paper which drew on similar work done at sister paper the Daily Dispatch in East London. At the time of her appointment, the newspaper owners told her she would need to work hard to transform readership from its traditional white, suburban audience to one that served and represented the diverse Nelson Mandela Bay Metro. Heather decided to engage her readership through community dialogues. Working with Alan Zinn from the Centre for Non-Racism and Democracy (Canrad) about 50 dialogues were held across the city, using church and community halls and getting right into the townships. "We got to listen, reflect and change our thinking around issues and we got leaders to listen and engage with ordinary people and learn about the impact of their decisions," Robertson said in 2016. After this seminal role, Heather came to Rhodes to complete her MA, while acting as director and partner for Change Routes Publications. In May 2020, Heather became the editor of the Daily Maverick publication DM168, renowned for moving from a digital-only format back to a weekly print edition, thus bucking the trend in news journalism today.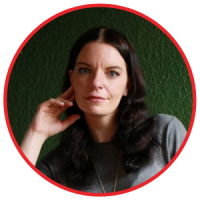 Elna Schütz graduated with a BJourn in 2013, specialising in radio and audio. While studying at Rhodes University, Elna worked as both writer and editor for the student newspaper Activate, and was a presenter on Rhodes Music Radio. She also led a team in producing a weekly community youth show on RMR. After completing her degree Elna moved to the Wits Radio Academy. There, as executive producer, she managed and trained teams of students for two weekly radio shows, The Science Inside and The Business Buzz. While at Wits Elna worked with community radio stations and led short-term projects, including a series of audio documentaries about migration. For this she received a Liberty Radio award in 2017. In 2016 Elna, in conjunction with Wits Radio Academy, founded Podmeet, a networking and training project for podcasters intended to grow the South African industry. Currently Elna works as a freelance journalist, and has written for publications including the Daily Maverick and Deutsche Welle. She has produced audio for the BBC and PRX's The World. Her podcast clients include the University of Pretoria, Curio and the Economist. Elna's work covers topics from business to science and health, with a focus on mental health and human rights, and she has a particular interest in how personal stories reflect wider circumstances.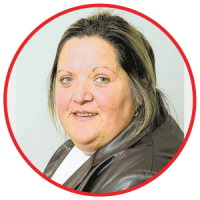 Marion Sparg grew up in the Eastern Cape, graduating from Rhodes University with a degree in Journalism in the late 1970s. While working for the Sunday Times, she bombed the offices of the Progressive Federal Party, which led to her exile in Botswana. From there she made contact with the ANC, receiving military training at the ANC's Caxito camp. The Lesotho Raid by the SADF strengthened her resolve; returning to Zambia she worked on the 'Voice of Women' and joined the Special Operations Division of the uMKhonto weSizwe (MK). In 1981 she placed limpet bombs in three South African police stations, which exploded, resulting in her detention under Section 29 of the Internal Security Act. She was sentenced to twenty-five years in prison for arson and treason, becoming the first white woman convicted as an operative of MK. On her release in 1991 Marian was nominated as a member of the Convention for a Democratic South Africa (CODESA) and was appointed as deputy executive director of the Constitutional Assembly. After 1994, Sparg served in various capacities, becoming Secretary of the National Council of Provinces (NCOP). In 2000 she was appointed as the Chief Executive Officer of the National Prosecuting Authority (NPA), a position that she served in until 2007. Thereafter she worked as a specialist in social marketing at Draft FCB,  a division of DraftFCB SA. In 2022 her book, 'Bulelani Ngcuka – The Sting in the Tale', was released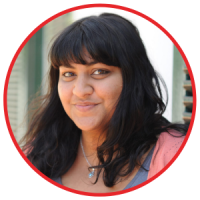 Atiyyah Khan completed a degree in Journalism at Rhodes University in 2009. In 2010 she won the Pulitzer Fellowship award, and achieved an MA in Arts Journalism at the University of Southern California.  Atiyyah is a journalist, arts writer, archivist, DJ, record collector and events-curator in Cape Town. Since 2007, she has documented arts and culture and been published in major newspapers across South Africa. Atiyyah is also the co-founder of music and art collective Future Nostalgia, which has been running since 2013 and hosts listening sessions and gigs around Cape Town. She has experimented with self-publishing with the zine Bismillah which references Islam and music in Africa. She was the Arts and Culture Journalist for online publication The New Frame and hosts a monthly radio show on Worldwide FM. Her alter-ego is DJ El Corazon, whose biography lists her as a selector, crate-digger and archivist from South Africa, who spins records as a way to communicate through sound. Future Nostalgia has established its name playing gigs from small underground events to large scale festivals. In December 2017, Atiyyah took on the role of sound artist working with Zimbabwean dancer and choreographer Nora Chipaumire.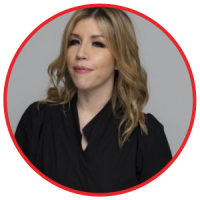 Graduating with an MA in Journalism from Rhodes University in 2003, Karyn Maughan has worked as a specialist legal journalist in print and broadcast media for close to twenty years. Her first two books, 'Love is War: The Modimolle monster' and 'Lolly Jackson: when fantasy becomes reality', are the product of countless hours in court and the in-depth analysis of the criminal justice system. Karyn writes for Business Day, News24 and Financial Mail. She also contributes to Newzroom Afrika. Memeburn named her one of South Africa's most influential journalists and she is an active political voice on Twitter, with a following of close to half a million. Karyn further provides legal analysis on Al Jazeera, 702, SABC, eNCA and other outlets. She produced hard-hitting, acclaimed documentaries for eNCA's 'Checkpoint', including programmes on Reeva Steenkamp, apartheid hitman Joe Mamasela, Deputy Chief Justice Dikgang Moseneke and Chief Justice Mogoeng Mogoeng. Karyn is open about her passion for demystifying the intricacies of the legal system and helping people understand the realms of the courts. She says: 'It can't be that only people who studied law can talk about it, the same way that it can't be that only doctors can talk about health. That's a key part of what journalists do.' In April 2022, Karyn's latest book, 'Nuclear: Inside South Africa's secret deal' was published.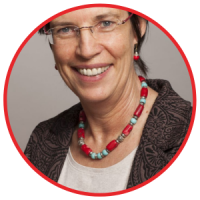 Sue Valentine came to Rhodes University in 1986 to complete a postgraduate diploma in Journalism and Media Studies. During her time here she was active in the Black Sash, and was a member of the End Conscription Campaign. In 2002 to 2003 she was a Nieman Fellow at Harvard University. Sue's career in journalism stretches from the transition to democracy in South Africa to the digital revolution that has transformed the production and distribution of news and information. She was Media Director for IDASA – Institute for Democracy in South Africa – from 1990 to 1996, providing media coverage of IDASA's work during the political transition from apartheid to democracy, and witnessing first-hand the birth of South Africa's democratic constitution and the country's Truth & Reconciliation Commission. Sue then founded the Health-e News Service in 1999, at the height of the HIV/AIDS pandemic, to provide consistent, evidence-based coverage of the pandemic in an era of AIDS denialism and struggle for access to treatment. Sue has worked for commercial print media including The Star. She was the executive producer of the SABC's flagship current affairs radio programmes for three years. From 2013 to 2016, she was the Africa Programme Coordinator for the Committee to Protect Journalists (CPJ), an independent, nonprofit advocacy organization that works to safeguard press freedom worldwide. Sue is currently manager of the Opening Journalism portfolio in the Open Society Foundations' Programme on Independent Journalism, based in London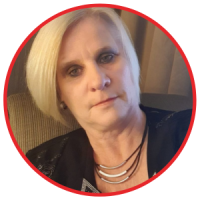 Upon graduating in 1988 with a BJourn from Rhodes University, Deidre Uren moved to the SABC in the Eastern Cape as a radio and television journalist. Thereafter she became, in turn, radio assignment editor, TV assignment editor and provincial editor Eastern Cape from 2005 to 2021. In 2021 she was the acting head of SABC news output for six months before becoming the Head of Innovation and Content Development at SABC News. Deidre was also the head of the SABC election project in 2021, and responsible for the M-Plan Project for the SABC and co-ordination of the International Broadcasters plan around the funeral of former President Nelson Mandela. In 1996 Deidre co-authored Who's Who in local government – a practical guide to the new local government dispensations in the Eastern Cape. In the 2019 Vodacom Journalist of the Year Awards Deidre was a national winner in the Opinion category for the production and implementation of the award-winning show Democracy Gauge. She has had international exposure to the broadcast landscape through the Media Heads Development programme offered by the Chinese Government and a postgraduate business development course at Gibbs Business School. She completed the Women Towards Management course with the Australian Broadcasting Corporation.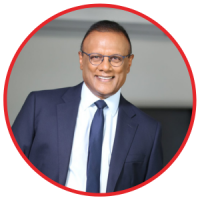 As a graduate of the School of Journalism and Media Studies at Rhodes University, Anand Naidoo has flown the flag high for South African broadcast journalism. He began his career as a newspaper journalist at the now-defunct Rand Daily Mail, but began his broadcast career in Belgium, where he worked as a field producer for Belgian television as well as producer and anchor for the Belgian Radio World Service. Anand also worked as a news editor on Radio 702, and as a presenter on M-Net. In the mid-1990s he was the principal evening news anchor for the SABC in Johannesburg. In 1997 Anand relocated to Atlanta, USA to take up the roles of anchor, correspondent and editor on CNN. For ten years he anchored CNN's flagship in-depth news analysis shows, including Insight and Q & A. His anchoring duties were interspersed with several foreign reporting assignments.  Anand was a member of the CNN staff when the network was awarded a Peabody award for coverage of the Hurricane Katrina disaster and an Alfred I. du Pont/Columbia University award for coverage of the Asian Tsunami. In 2007 Anand moved to Al Jazeera as news anchor and reporter, hosting Inside Story. In 2012 he moved to CGTN America where he anchors a daily talk/interview show called The Heat. In April 2015, Anand was awarded the Bronze Medal for Best News Anchor by the New York Festivals International TV and Film Awards, for a report on the rise of anti-Semitism in Europe. In 2018 he was again awarded the Bronze Medal at the NY Festivals for an interview with John Nixon, the CIA agent who interrogated Saddam Hussein shortly after the former Iraqi leader's capture by US forces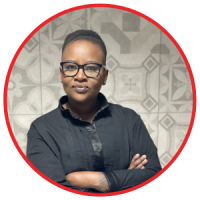 Yolisa Njamela-Zikhali was awarded her postgraduate diploma in Journalism and Media Studies from Rhodes University, and has been working in the media for the past 24 years. Her career has seen her working in radio, television, print and digital media, for broadcasting houses including the SABC, BBC, Channel News Asia, Health-E News and CGTN Africa, America, London and Beijing. Yolisa has been the content manager for publications including Leadership Magazine, Move Magazine, Harambe, and Real Magazine.  With rich experience as a senior political reporter on the African continent, she has worked on pivotal stories such as the South African national and local elections, SADC elections, the long hospitalization of Nelson Mandela, and his subsequent state funeral, the ANC centenary, and the build-up to the 20th anniversary of freedom in South Africa. Yolisa has also produced highly acclaimed radio shows, including the popular SAFM Current Affairs show presented by Tim Modise. While working with the SABC, Yolisa was part of the executive content development team for Khumbule' Khaya, the premise of which is to connect long lost families which have been displaced by the country's migration system. With her experience in the media space, Yolisa has acted as manager for Doctor Noxolo Grootboom after Dr Grootboom's retirement as a news anchor in 2021.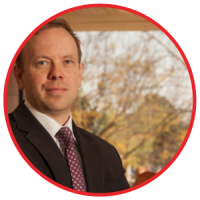 Steyn Speed completed a Postgraduate Diploma in Journalism at Rhodes University in 1992. During his time at the university, he was editor of the student newspaper Rhodeo. After a short stint at East Cape News Agencies as a media trainer, Steyn moved to Wits University as national news service coordinator at the South African Students' Press Union. Thereafter, he took on the role of copywriter and sub-editor with the African National Congress, where, bar a short stint with the Commonwealth Business Council in London, he has remained. Steyn has taken on a variety of media-based roles for the ANC, including marketing executive, head of media production and programmes and internal communications coordinator. From 2003 to 2009 he acted as communications manager for the ANC. In 2009 Steyn was appointed as Chief Director: Communications to The Presidency, and is currently political advisor to the President, based at the Union Buildings in Pretoria. An archetypal 'behind-the-scenes man, Steyn is well respected among journalists for his professionalism and cooperation.