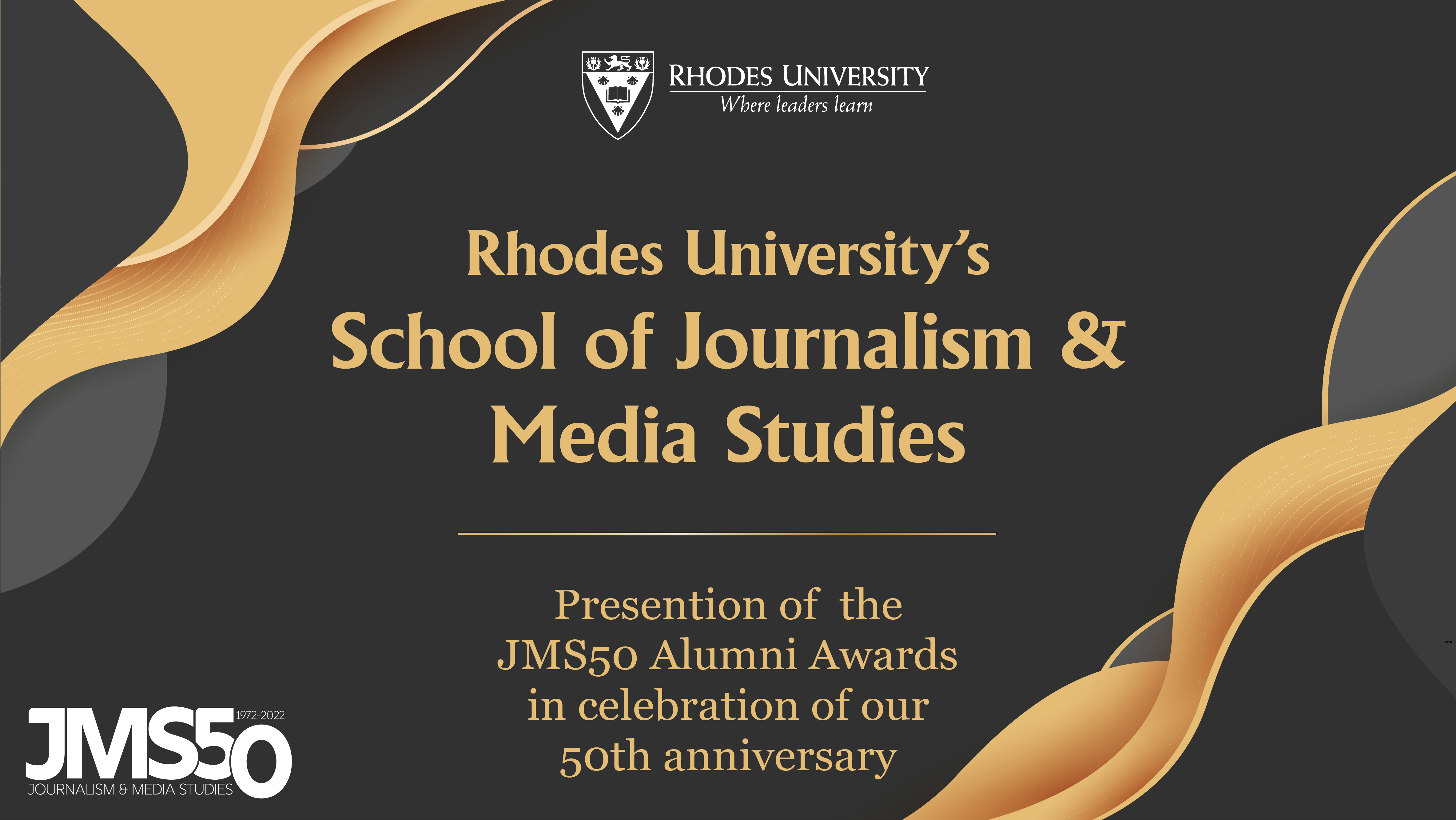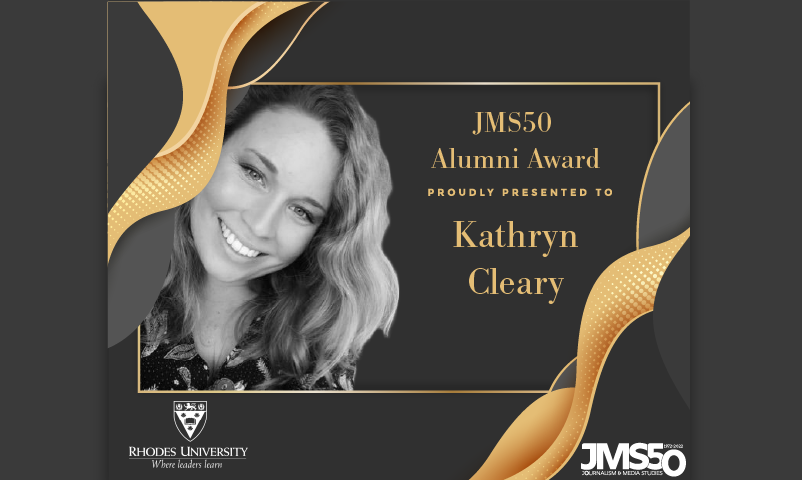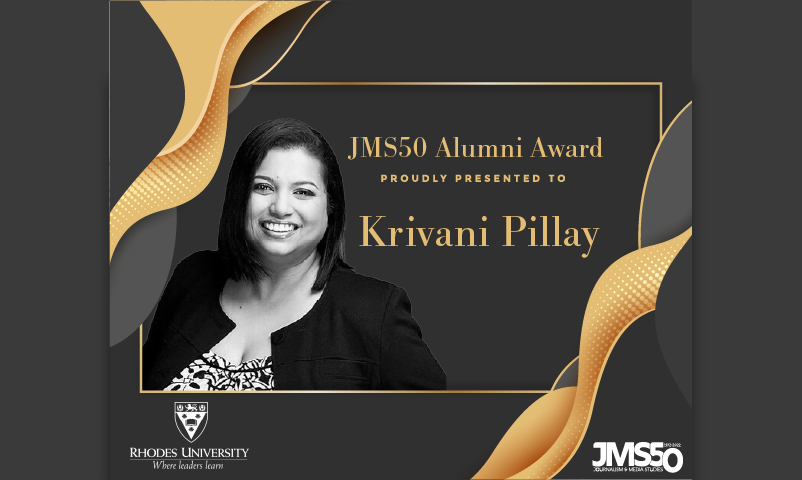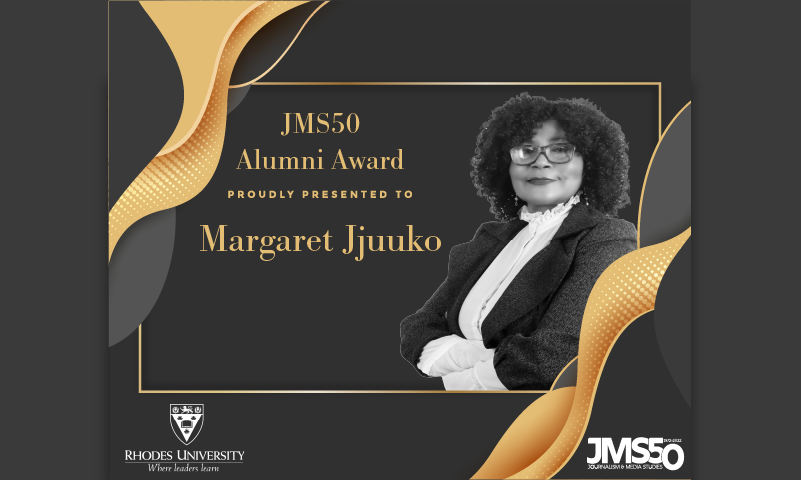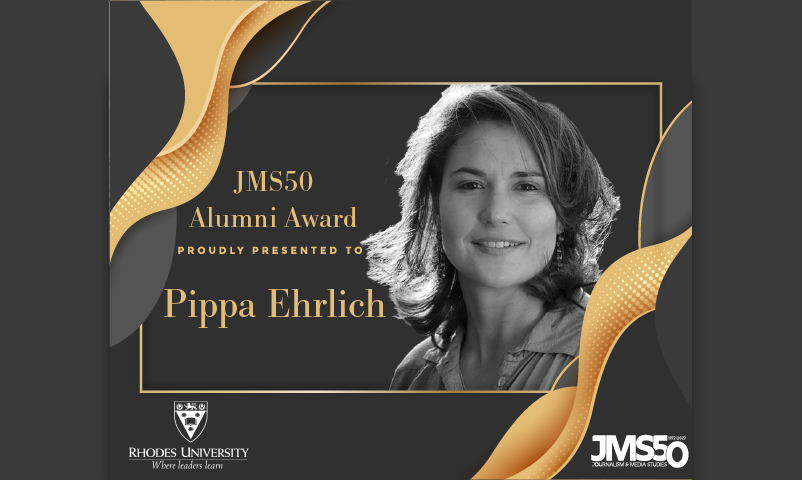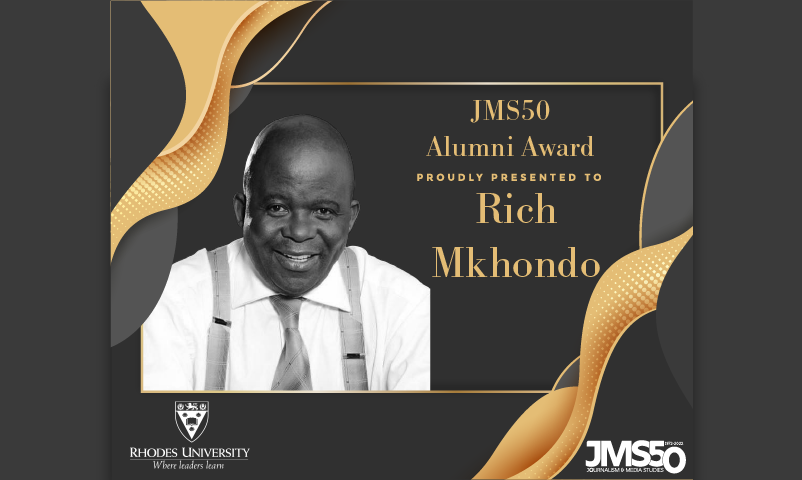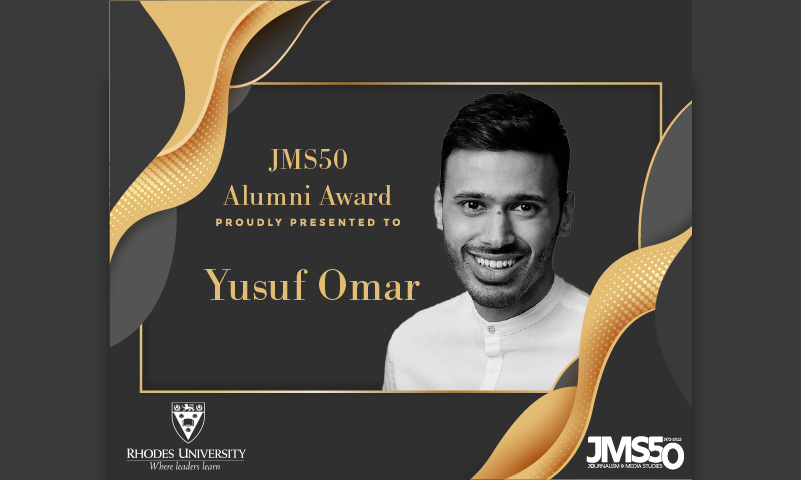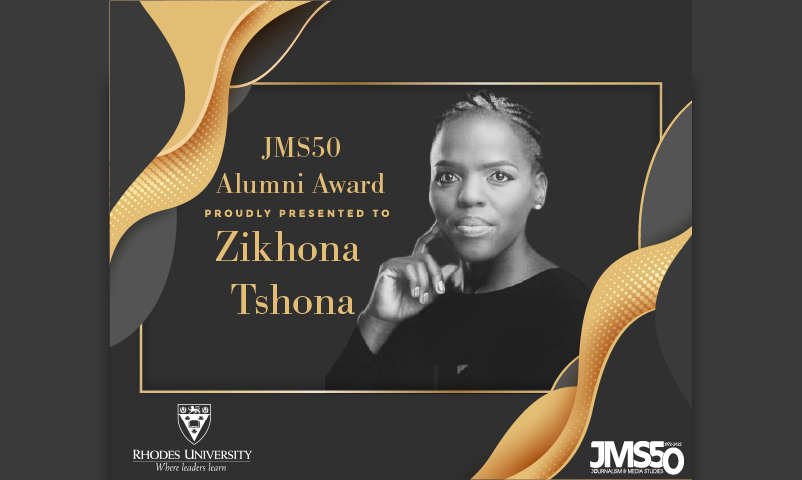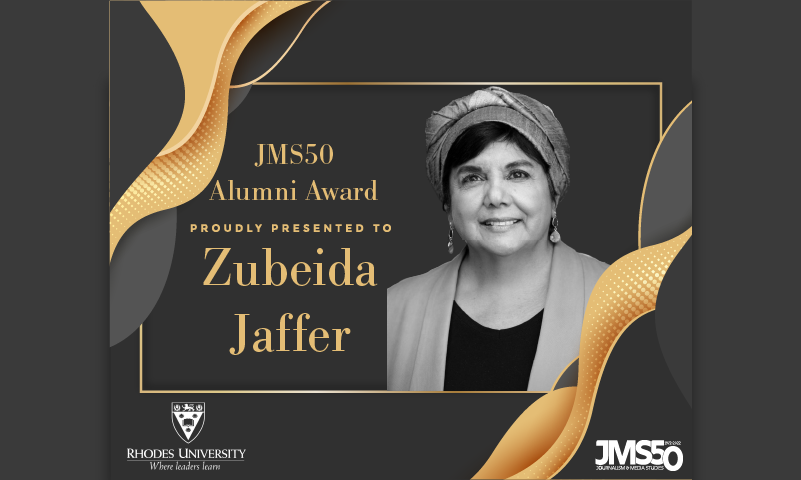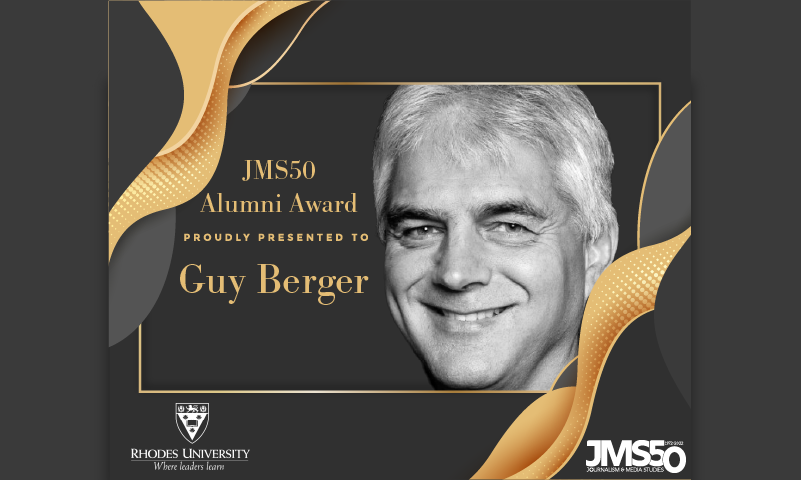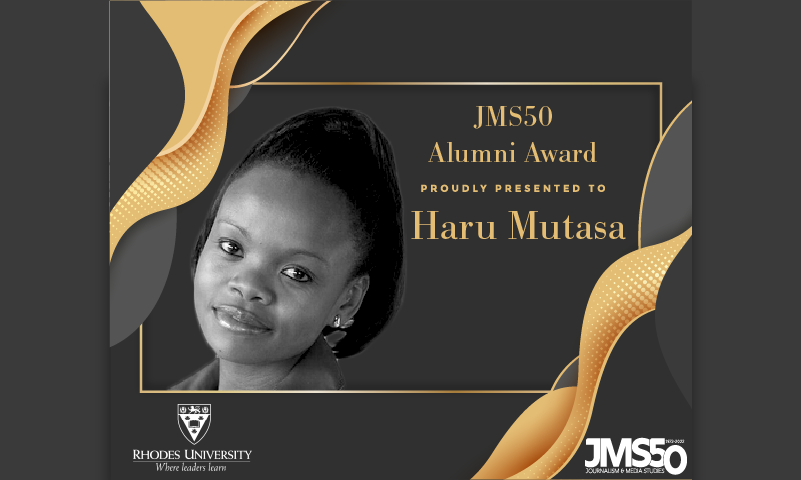 Guy Berger graduated with a BA in Journalism from Rhodes in 1977 and BA Honours in 1978. While still a student he founded and edited a local community newspaper, Izwi laseRhini. In 1980 he was detained, tortured and spent three months in solitary confinement before being brought to trial and sentenced to seven years in jail for possessing banned books and being a member of the ANC. He was released in 1983 and spent two years working as a media consultant and training officer before being forced into exile in London, where he established and ran Afravision, a TV production and distribution company, was a correspondent for the Morning Star and foreign correspondent for the Johannesburg-based New Nation, and completed his PhD. Following his return to SA he became editor of New Era, editor and CEO of the weekly newspaper South and led the formation of the Independent Media and Diversity Trust. In 1994 Guy was appointed Professor and Head of the Department of Journalism and Media Studies. As Head he oversaw a fundamental overhaul and expansion of the department and its transition to a School; initiated the New Media Lab to deal with rapidly-emerging digital technology; set up and obtained funding for the Sol Plaatje Media Leadership Institute; secured funding for the purchase of Grocott's Mail; championed the School's successful bid to host the 2nd World Journalism Education Congress; played a central role in the Highway Africa conference; and, conceptualised and obtained funding of R7 million for the construction of the Africa Media Matrix building. Guy has been awarded numerous fellowships and scholarships. He was the first, and so far, only, academic to be awarded SANEF's Nat Nakasa Award for Media Integrity. In 2011 he left JMS to take up the post of UNESCO's Director for Freedom of Expression and Media Development.
Zubeida Jaffer (BA Journ 1979/1980??) was an 18-year-old student at UCT when she first entered a newsroom looking for a holiday job on the Cape Times. Instead of running errands as she expected, she ended up writing news reports. This experience led to her enrolling as a journalism student at Rhodes, where, uniquely, she was allowed to complete the three-year degree in two years. After graduating, Zubeida returned to the Cape Times. She also worked for the Rand Daily Mail and was a volunteer journalist at the community newspaper Grassroots. While reporting on police violence and killings in the Cape Flats she was arrested and detained without trial. In 1981 her passport was withdrawn and would only be returned a decade later. After leaving the Cape Times Zubeida became a media activist, working for community organisations and trade unions. She was a key organiser in the formation of the United Democratic Front. In 1986 she was detained again and tortured but eventually released without charge. After her release she headed up the media department at the University of the Western Cape for two years, served as the Southern Africa correspondent for Africa Information Afrique for five years, and in 1994 was elected to serve on the Independent Media Commission. In 1995 she obtained an MA degree in journalism from Columbia University in the US. On her return to South Africa she worked as political editor for the Daily News and then became the founding editor of Independent Newspaper's parliamentary bureau. She was until recently Writer-in-Residence at the University of the Free State attached to the Department of Communication Sciences. She continues to hold the position of Research Fellow at UFS. Zubeida Is the first woman in Africa to have won the coveted foreign journalist award from the National Association of Black Journalists in the US. In 2020 she received the Allan Kirkland Soga Lifetime Achievement Award, which "recognises a sustained and extraordinary contribution to newspaper journalism on the part of an individual". Zubeida is the author of two bibliographies, on Charlotte Mannya Maxeke and Ayesha Dawood, and a memoir.
Rich Mkhondo, Veteran marketing communications specialist Rich Mkhondo completed his journalism degree at Rhodes in 1984. He began his career as a journalist at the Rand Daily Mail and later worked for Reuters News Agency, Independent Newspapers, Pretoria News and The Citizen News. Rich then moved into marketing communications and public relations. He has been Managing Director of Ogilvy Public Relations Worldwide/South Africa, Deputy General Manager for marketing services at Discovery, South Africa's largest life and health insurance giant; and Executive Manager for Corporate Communications at South African Airways. In 2010 Rich was appointed Chief Communications Officer of the 2010 FIFA World Cup local organising committee and then served as MTN's Group Spokesperson in the corporate affairs division. In 2014 he founded The Media and Writers Firm, a content development agency and reputation management consultancy, and continues to lead the company.
Krivani Pillay graduated with a BJourn in 2001 and an MA in Journalism and Media Studies in 2015. She is known for her high-profile journalism at the SABC (Lotus and SAFM), Primedia (Eyewitness News), and eNCA. Krivani worked as Executive Producer for Current Affairs at SABC News during Hlaudi Motsoeneng's tenure as Group COO, when she and seven of her colleagues (the SABC 8), challenged the autocratic editorial policies imposed on news broadcasts at the station. The SABC 8 paved the way to Parliament's first ever inquiry into the SABC which led to the suspension of Motsoeneng and the dissolution of the SABC board. In November 2018, Krivani was seconded to the role of Elections Editor, co-ordinating content for Radio, Television and Digital platforms. Since 2019 Krivani has been working for the United Nations as Partnerships and Development Finance Officer.
Margaret Jjuuko obtained both her MA and PhD in the School of Journalism and Media Studies. She has taught and consulted on a number of media training and developmental projects in Rwanda, Uganda, South Sudan, Kenya, Tanzania, Burundi and South Africa. She has served as Secretary General of the East African Communication Association (EACA) and remains a board member of the association. Margaret is currently an Associate Professor of Journalism, Media and Communication Studies and Coordinator of the MA programme at the School of Journalism and Communication (SJC), University of Rwanda.
Haru Mutasa graduated with a BJourn in 2005 and shortly afterwards was hired by Al Jazeera, at a time when the news network was still gearing up for the launch of its English-language channel. When it did launch, in November 2016, Haru was one of the main on-air Africa correspondents, reporting from Darfur, Sudan. Over the course of her career Haru has covered many key events in Africa, including the Islamist invasion of Somalia, an attempted coup in Chad, Niger Delta militants, post-election violence in Kenya and Zimbabwe, the FIFA World Cup in SA, Jacob Zuma's corruption trial, Nelson Mandela's death, unrest in the DRC and Burundi, and civil wars in Ivory Coast and South Sudan. She has also interviewed many presidents and opposition leaders. Haru says her extensive work in Africa has given her a unique outlook on reporting the continent, and she has had to "learn how to negotiate with rebels, soldiers, child soldiers and key officials in governments".
Pippa Ehrlich graduated from Rhodes in 2009 with a BJourn specialising in TV. She started her career as a researcher and production assistant at Flying Fish productions, helping to produce a number of award-winning excerpts for the investigative television programme Carte Blanche. She then worked variously as a freelance journalist; an English teacher in Thailand; a creative planner for an audiovisual production company; and, as a conservation journalist and media co-ordinator for the Save Our Seas Foundation. Since 2017 she has worked for the Sea Change Project, a community of scientists, storytellers, journalists and filmmakers who are dedicated to protecting South Africa's marine environment. Pippa was a co-director, co-writer and co-editor of the 2020 Netflix-produced Sea Change Project documentary film, My Octopus Teacher, for which she received an Academy Award (Oscar) for Best Documentary Feature, a British Academy Film Award (Bafta) for Best Documentary, an American Cinema Editors Award for Best Edited Documentary, and a host of other prestigious awards and nominations.
Zikhona Tshona grew up in Ntoleni Village in Fort Beaufort. In 2011 she graduated with a BJourn and was immediately hired as a reporter for eNCA, where she remained for 11 years. In 2013, she was head-hunted to be part of the team that launched SA's first black-owned talk radio station, Power FM, and was producer of the drive time show. Among the many notable stories Zikhona has covered are the passing of Winnie Madikizela-Mandela, the Life Esidimeni tragedy and subsequent arbitration hearings, and the impact of the VBS Mutual Bank saga on local communities. Having grown up in a place whose challenges and triumphs are not in the news, Zikhona is passionate about telling stories that would not ordinarily make headlines. Through her work she strives to amplify the voice of ignored communities and vulnerable people in our country. Zikhona is a four-time winner of the Vodacom Journalist of the Year awards. She now works as a senior reporter for Newzroom Afrika.
Yusuf Omar obtained a bacherlor's degree in business in Australia before coming to Rhodes to do a journalism diploma in 2010. After graduating he worked as a multimedia reporter for Independent Newspapers, covering events across Africa; as a foreign correspondent and mobile journalism trainer for eNCA; as Mobile Editor for the Hindustan Times in Delhi; and, as Senior Social Reporter for CNN in London. Yusuf is perhaps unique in that all his journalistic work, including covering the war in Syria, has been produced using just his smartphone. He has won numerous awards, including the Vodacom sponsored Editor's Choice Journalist of the Year in 2015 and the Thomson Foundation's Mobile Journalist of the Year in 2016. In 2017 Yusuf co-founded Hashtag Our Stories, an organisation aimed at promoting hyperlocal mobile journalism within communities and helping news organisations to diversify their coverage.
Kathryn Cleary graduated in 2019 with a BJourn, majoring in Journalism and Media Studies, Politics and History. She worked as a journalist and news editor for Grocott's Mail before becoming a freelance journalist and regular contributor to Spotlight, a mainly online publication monitoring SA's response to TB and HIV and the state of the country's health systems. In 2019 Kathryn was the winner of the Vodacom Journalist of the Year Regional Award for Data Journalism, and in 2020 was the overall winner of the Isu Elihle Awards for child-centred journalism, for the six-part series "When Kids Go Hungry" which focused on how the COVID-19 lockdown impacted the nutritional status of children in South Africa. The series was published by Spotlight, Daily Maverick and City Press. Kathryn has continued working as a freelance journalist and, since early 2021, has been engagement co-ordinator for the Internews Health Journalism Network (HJN).
The School of Journalism and Media Studies (JMS) will mark its 50th anniversary by honouring 50 of its most distinguished alumni. The first ten will be celebrated at a graduation ball on Friday 8 April. This graduation season is a return to in-person events for Rhodes University and newly-minted journalism graduates will be capped at three ceremonies on Thursday and Friday.
"The ten we will honour on Friday at the ball, are: Guy Berger, Zubeida Jaffer, Rich Mkhondo, Krivani Pillay, Margaret Jjuuko, Harugumi Mutasa, Pippa Erhlich, Yusuf Omar, Zikhona Tshona and Kathryn Cleary. Our intention is to recognise both those who have had very distinguished careers and impacts and those who have more recently graduated but are already making their mark," said Prof Anthea Garman, head of School.
JMS will celebrate this anniversary with a year of events which draw on its history in order to inform its future. Highlights include lectures and workshops on World Press Freedom Day (3 May) and South African Media Freedom Day (19 October) and two colloquia for journalism educators (planned for June and September). A souvenir book of alumni writings and images is planned, as well as a monograph on South African journalism history. Cue, the beloved National Arts Festival newspaper, will be revived after two years of Covid, with a schools component. All the details can be found on the website www.JMS50.ru.ac.za
The School is also delighted to announce that the 50th anniversary programme is being guided by seven outstanding alumni who serve on an external steering committee: Zubeida Jaffer, Rich Mkhondo, Stephen Grootes, Sherwin Bryce-Pease, Janet Heard, Heather Robertson, and Luzuko Jacobs. This is the beginning of an alumni board which in the future will advise and work with School teachers on curricula, research, outreach and media making.
"The school was six years old when I arrived 44 years ago. I am delighted to serve on this committee to mark this significant milestone," said Zubeida Jaffer.